Drawing of Darth Vader with Katana.
I posted this few weeks ago at instagram. I just missed to post it here.
Making Darth Vader with Katana is more menacing than ever. Trying to mix more of a Japanese Samurai armor which I guess the original concept was base from.
Seems I'm stuck doing these drawings, its a pencil and some ink .
The  fun part of drawing these kind of famous characters you can be playful of new ideas . I wouldn't mind drawing another one.
Let me know what do you think. Try to convince me if I would draw more or not . Thanks for looking anyway.
This is another post I did earlier  http://www.plastictoyplanet.com/index.php/more_drawings/drawing-darth-vader-again/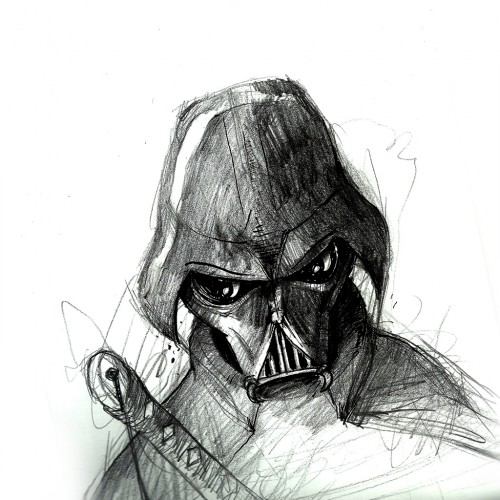 Liked it? Take a second to support thewipe on Patreon!