The wipe new Twitter account
Thanks for following my old twitter account. I'm now trying to migrate all my drawing works to this new account.
This is dedicated to all my drawings.
Please follow me to continue my journey.
All my activities in across will be published here.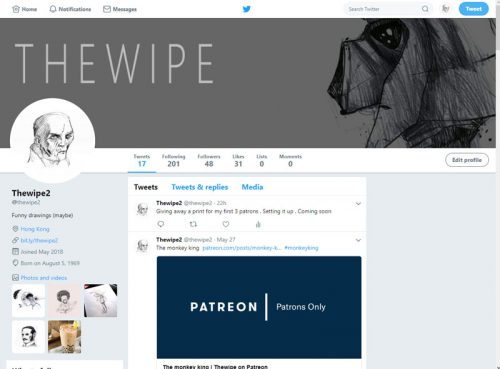 The wipe new Twitter -Have Fun!